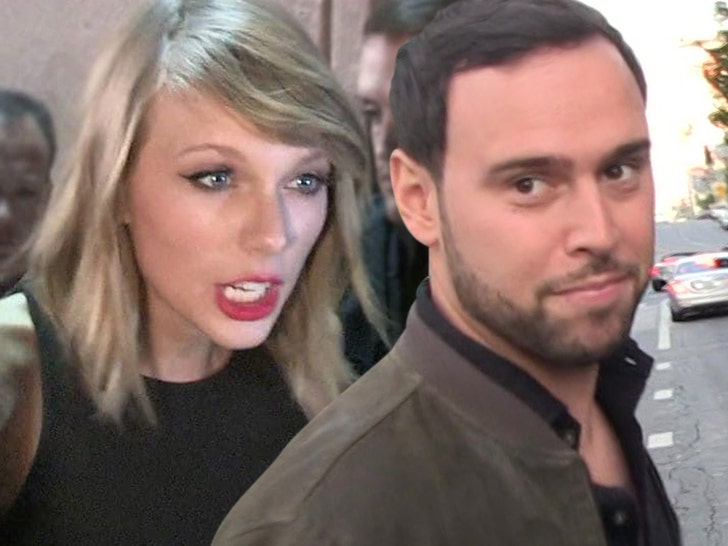 Exclusive
TMZ
Taylor Swift's VERY public war with Scooter Braun over rights to her masters has backfired for the singer — 'cause people are playing those old tracks … which only helps her enemy.
We monitored Amazon's 'Movers and Shakers' music chart all day Monday — following Taylor lashing out at Scooter Sunday for buying Big Machine Label Group, and the rights to all her old albums as a result — and it looks like folks were craving some OG Taylor.
Four of her old albums — which were produced under a Big Machine contract — saw significant spikes in CD purchases … with a couple of them even climbing to the top spots on the 'M&S' list. Taylor's debut album, "Taylor Swift" peaked at #3 Monday in digital sales — up 471% –and her fourth studio album, "Red," peaked at #4 — up 433%. 
Two of her other Big Machine albums — "Fearless" and "1989" — saw surges of 221% and 88%, respectively.
You'd think that'd be great news for Taylor — but it really benefits one Scooter Braun the most, seeing how his company now owns the rights to all those songs. 
Long story short … Scooter's guaranteed to see the most cash flow from the surges, which might not have even happened had Taylor kept her gripes to herself. As you know … she didn't do that, and it's divided the music industry (and Hollywood, it seems) in the fallout.
In other music news, Lil Nas X saw some MAJOR surges as well since coming out as gay. His smash hit, "Old Town Road (Remix)," was up 600% on the 'Movers and Shakers' list!!!
Talk about betting on being true to yourself, huh?