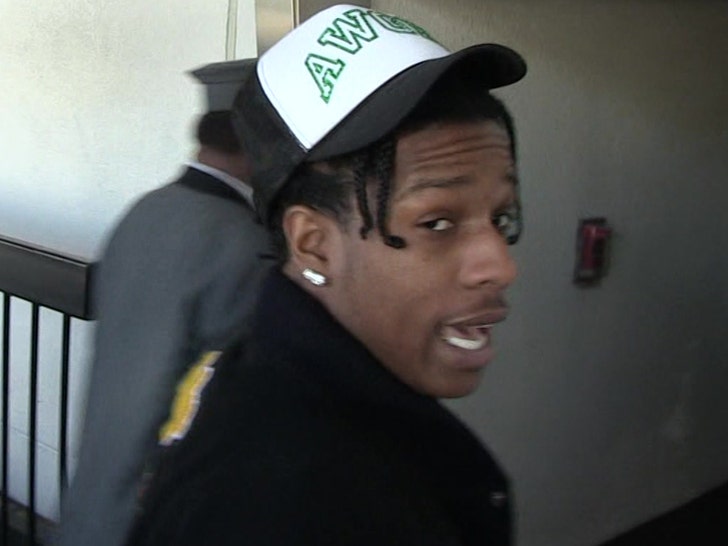 Breaking News
TMZ
A$AP Rocky is under arrest in Sweden for a street fight and now faces a very serious charge — this despite video that seems to show he and his team were NOT the aggressors.
Law enforcement in Stockholm tell us … cops busted A$AP on suspicion of aggravated assault. TMZ broke the story … the rapper and his team got into the brawl last weekend. 
We posted the first video of the incident, showing Rocky and his entourage tossing a guy and punching him. 
Witnesses told us the fight started because the man was hounding A$AP and his team over a pair of headphones he claimed they had broken.
However, AR later posted a nearly 3-minute long video which showed the man had actually broken his headphones when he smashed them on the head of A$AP's bodyguard. Even after that clear first shot was taken … Rocky is seen on camera playing peacemaker, trying to calm the situation.
It appears the fight erupted several minutes later when the man continued to hound A$AP and co., and after a woman claimed the man had groped her butt.
We're told Stockholm cops can now hold Rocky for up to 3 days while prosecutors determine whether to charge him. If they do, he's looking at the possibility of up to 6 years in a Swedish prison.
We're told 3 other people were also arrested … 2 on suspicion of aggravated assault, and 1 for suspicion of assault. It's unclear what their relationship is to A$AP.