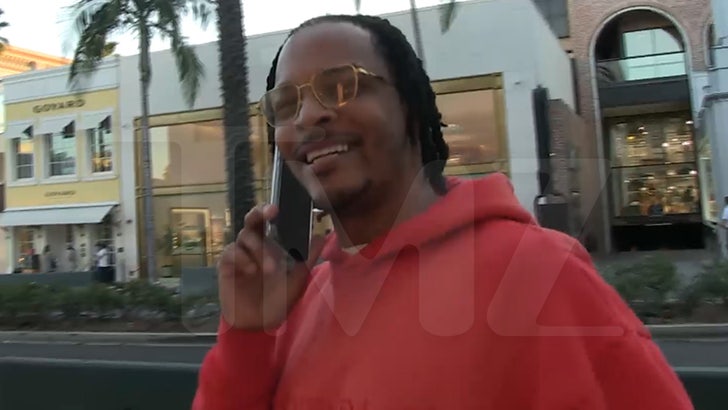 TMZ.com
T.I. says his joint album with Boosie Badazz is still coming … when exactly though, is still up in the air with the moon, stars and rest of the cosmos!!!
We caught the "Rubber Band Man" rapper poppin' tags out on Rodeo Dr. ahead of his southern hip hop Grammy tribute performance alongside Boosie, and we had to get an update on their album.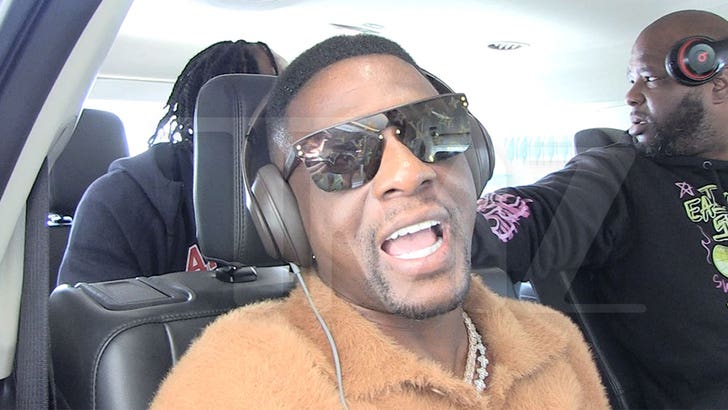 TMZ.com
Just like Boosie told us when he spoke to him this week, Tip promised nothing short of fireworks with his Grammy set, which also costarred Jeezy, but admitted he and Boosie's schedules have been too jampacked to pick up the collab where they left off.
The two rap heavyweights were on the verge of dropping the project at the top of 2023 … but Boosie got the false impression T.I. was a snitch and went on an interview campaign about it.
After Tip and Boosie patched things up, Young Thug even used his limited social media privileges over the summer — amid his own incarceration — to plea for the album to drop, but still nada nearly 6 months later.
They're not capping about their busy schedules … Boosie told us he's actively working on a new track with Sexyy Redd and an album with Daz Dillinger, in addition to a movie.
Time will tell … but the clock's not saying much right now.