Travis Kelce ha aterrizado en Argentina. La superestrella de la NFL viajó hasta Buenos Aires para estar en el concierto de Taylor Swift, el que se llevará a cabo en tan solo unas horas.
Hubo rumores de que Travis Kelce, que actualmente está disfrutando de su semana de descanso en el fútbol, planeaba hacer el viaje de 13 horas a América del Sur para ver a su dama deslumbrar en el escenario, y ahora hay pruebas de que es el novio más cariñoso del mundo, con Daily Mail tomando fotos del campeón de la Super Bowl en el aeropuerto.
Como informamos anteriormente, el jugador de los Chiefs fue visto en el evento de caridad de Patrick Mahomes el jueves, optando por saltarse la primera noche de la gira internacional de Taylor Swift para estar presente para su mejor amigo.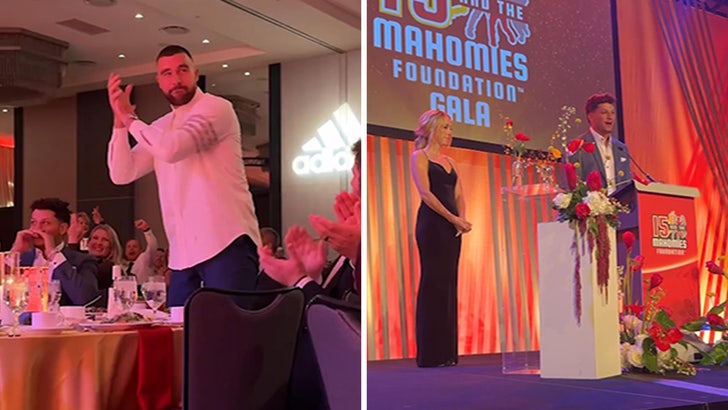 11/9/23
15 and the Mahomies Foundation
Taylor ha ido a cuatro partidos de Travis esta temporada y ahora es su turno de devolverle la mano a ella.
En este momento son las 15:15 horas en Buenos Aires, así que Travis tiene unas horas para relajarse antes de bailar y cantar como un loco.
Por supuesto, esta no sería la primera experiencia de Travis Kelce en el Eras Tour. El jugador la vio en vivo en el Estadio Arrowhead en agosto, y ha contado en detalles cómo quiso acercarse a ella, pero no tuvo oportunidad.
Un avance rapidísimo hasta ahora, los dos son la pareja más grande del mundo del deporte y el espectáculo.
Es curioso cómo funciona la vida.