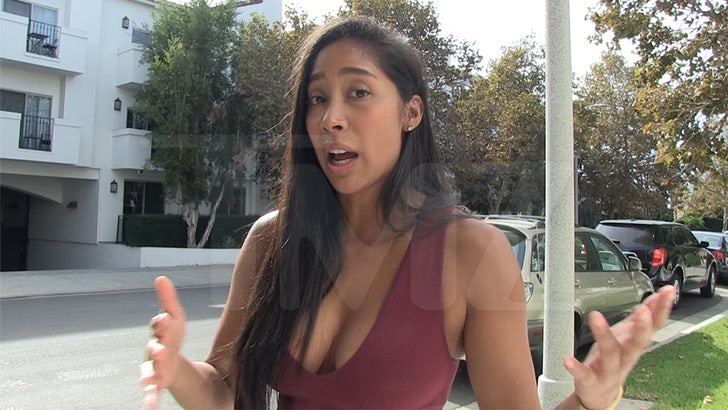 TMZ.com
Omarion's getting praise for being cool about his child's mother Apryl Jones' relationship with his ex-bandmate, but she doesn't see it that way — instead, Apryl says the "Touch" singer dished all sorts of subliminal shade!!!
TMZ Hip Hop linked up with Apryl in Studio City, CA, where "The Comeback" actress vented about Omarion's 2-hour sit-down with "Hollywood Unlocked" host Jason Lee.
Apryl tells us she and O have been broken up for nearly a decade, so the notion of him "forgiving her" for previously dating former B2K member Lil' Fizz is lost on her!!!
While she admits her Fizz relationship might have hurt fans raised on "Scream" tours … Apryl has zero bad things to say about him. She points out they hooked up 5 years after she and Omarion split, and still credits Fizz for helping her through postpartum depression.
Waiting for your permission to load the Instagram Media.
As for her relationship with Omarion … Apryl says she's woman enough to co-parent peacefully with him, but wishes he'd push forward with his career without using her in his storylines!!!
She's got her own movie — with real-life BF Taye Diggs playing her love interest — so, she doesn't want any unnecessary drama, IRL!!!