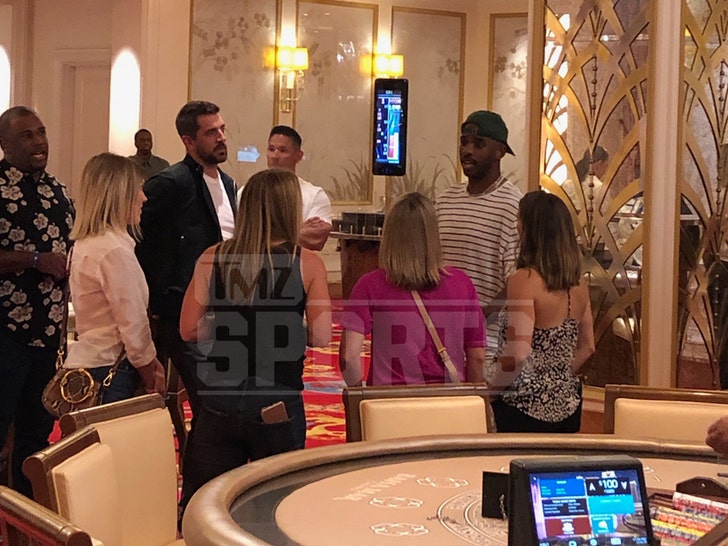 Exclusive
TMZSports
How's Chris Paul dealing with the (reported) drama surrounding James Harden and the Rockets??
GAMBLING IN THE BAHAMAS WITH AARON RODGERS, BABY!!!
CP3 took a vacation to the Baha Mar in Nassau this week … and while he was gambling away all the rumors surrounding his issues in Houston — he ran into Rodgers and his famous GF, Danica Patrick.
TMZSports
We're told the three had a long talk in the casino's high roller's section … with Paul and the Green Bay Packers star specifically getting some 1-on-1 time in.
Paul's been dealing with speculation that his future in Houston is uncertain … with some saying the future Hall of Famer put himself on the trading block.
Of course, Chris has denied ever requesting a swap from the Rockets, telling the Houston Chronicle, "I'll be in Houston … I'm happy about that. I'm very happy about that. I'm good."
In the meantime, good luck on the tables!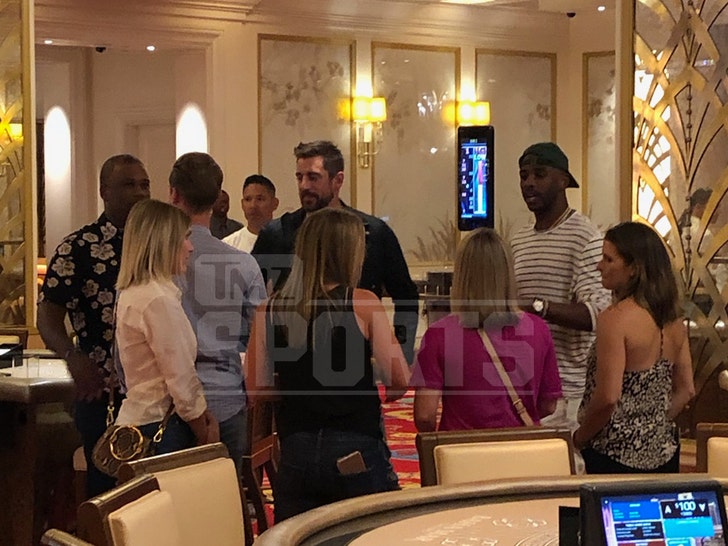 TMZSports