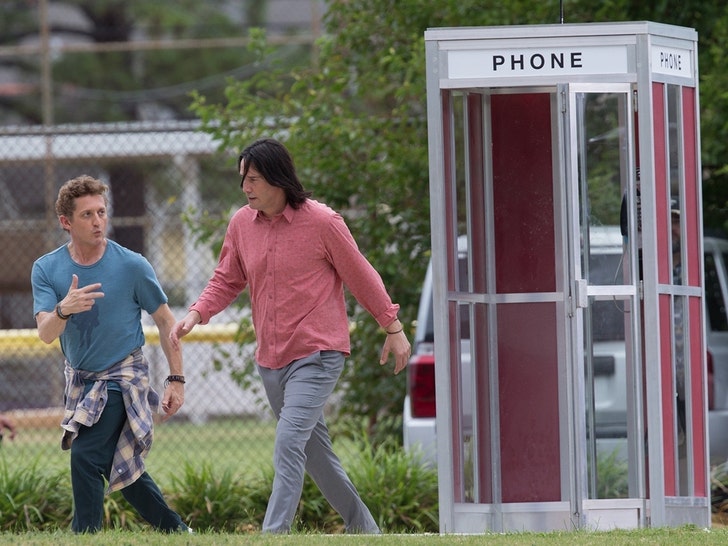 Backgrid
It's happening — the Wyld Stallyns are back together, and from the looks of things … more time-traveling hijinks are imminent.
Keanu Reeves and Alex Winter are together again — 30 years after the release of "Bill & Ted's Excellent Adventure" — onset Tuesday in New Orleans. The most bodacious duo are filming the long-awaited third installment of the franchise, following the 1991 sequel, "Bill & Ted's Bogus Journey."
In case you aren't familiar … Bill S. Preston, Esq. (Winter) and Theodore Logan III (Reeves) travel through time via phone booth in the first movie to gather famous historical figures for a class project.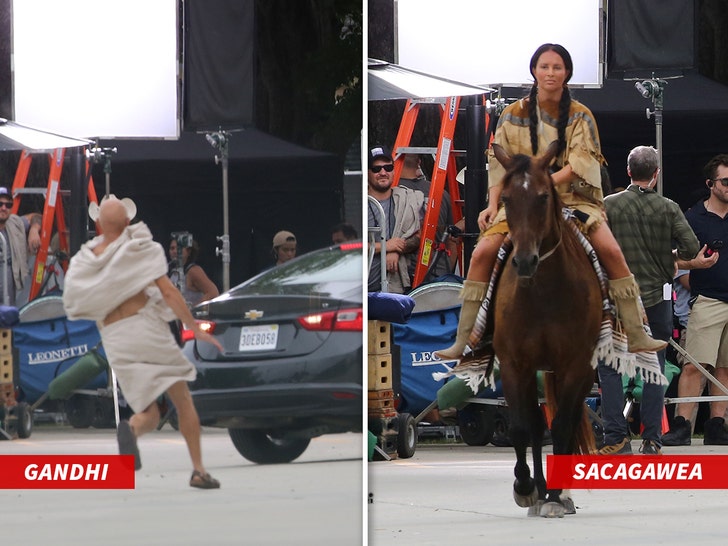 Mega
It seems the dudes will be utilizing the phone booth in 'Bill & Ted 3' as well, and some new people from the past — looks like Gandhi and Sacagawea — will be joining them.
Still unclear what the plot holds for the Wyld Stallyns — their rock band — this time around … but we're ready to rock with Keanu and Alex.