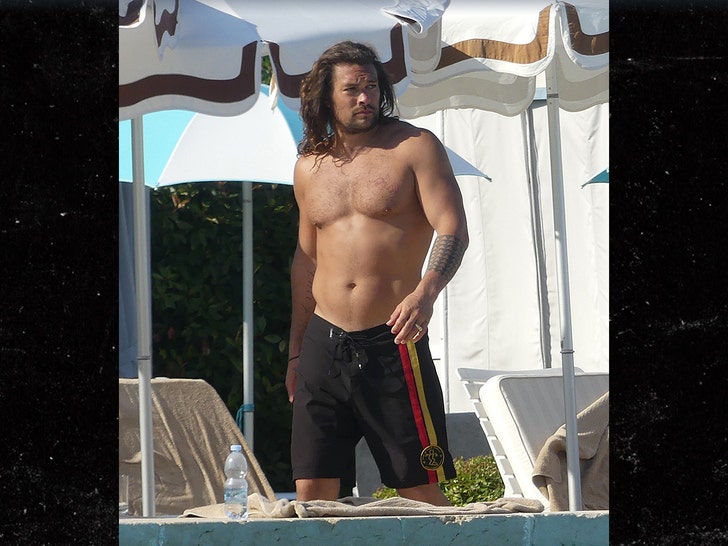 Mega
Jason Momoa looks super chill as he lounges poolside in Italy … proof even Aquaman needs some time away for a little R&R. 
As you can see from his bulging biceps … Jason still has his superhero bod in full swing after playing the king of the sea on the big screen … and he's taking some time off in Venice following a busy weekend in France. 
Now that his family obligations are over, looks like Jason is slipping into full vacation mode … and in true Aquaman fashion, he's never far from water.