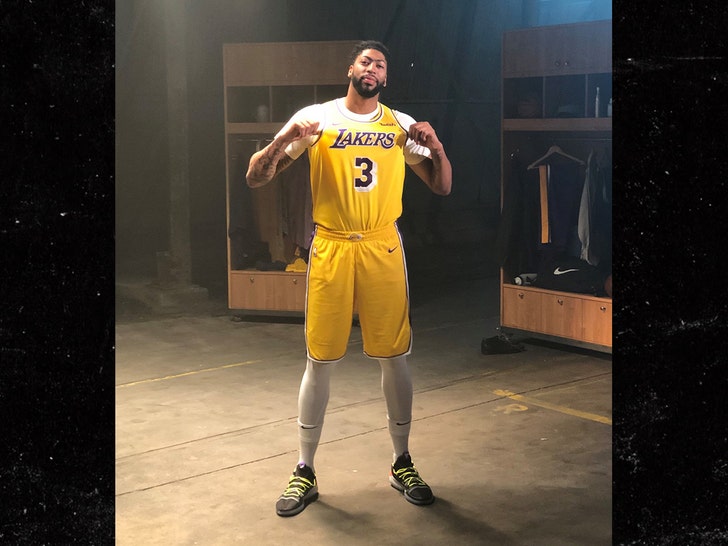 Breaking News
@nba2k
The NBA superstar threw on his #3 Lakers jersey for the first time on Wednesday for some promo for NBA 2K20 … and he's sporting a HUGE grin on his face.
Of course, AD *was* gonna wear #23 after the King gifted his digits to his new teammate … but the Brow will be stuck with tres for the upcoming season due to manufacturing issues with Nike.
According to an ESPN report … the Swoosh woulda lost "well into the tens of millions of dollars" if LBJ switched to #6 like initially planned … thanks to a bunch of James jerseys that were already made.
Regardless of the number … seeing AD in full gear has gotta have Laker fans hyped.