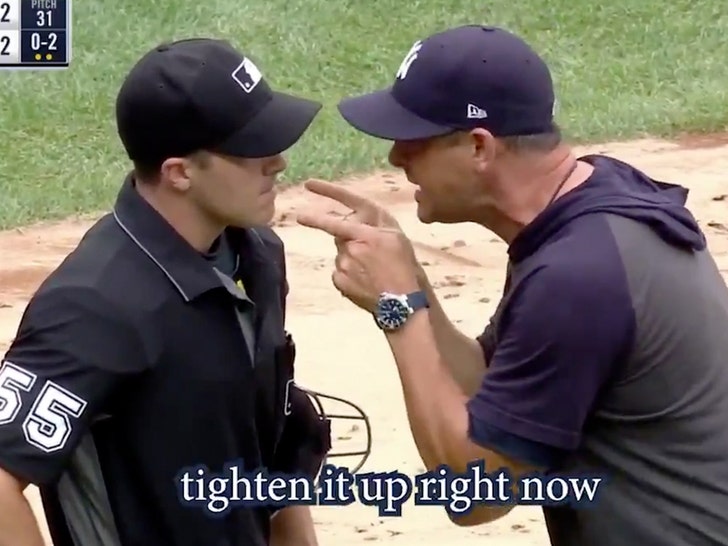 Breaking News
Yankees manager Aaron Boone FLIPPED OUT on an umpire Thursday … and the whole rant was caught on a hot mic — it was EPIC!!!
It all went down in the 2nd inning of the Yanks-Rays game in NY … when Boone began chirping at home plate ump Brennan Miller over balls and strikes.
Boone didn't hold back from the dugout, telling Brennan to "Bear the f**k down! Let's go!"
It didn't take long for Miller to toss Boone from the game … but that only made Aaron's profanity-laced rant grow.
"My guys are f**king savages in that f**king box, right?!" Boone yelled in Brennan's face … "And, you're having a piece of s**t start to this game."
Aaron continued, "I feel bad for ya. But, f**king get better … Our guys are f**king savages in that box. Our guys are savages in the f**king box. Tighten it up right now, OKAY?!?"
Seemed a bunch of Yankees fans agreed with Boone's rant … and even outfielder Brett Gardner — who had just been called out on strikes — gave the manager a standing ovation.
Unclear if the whole tirade was worth it … the game is still tied up 2-2 in the fifth — but we're all super grateful for the hot mics regardless!!!