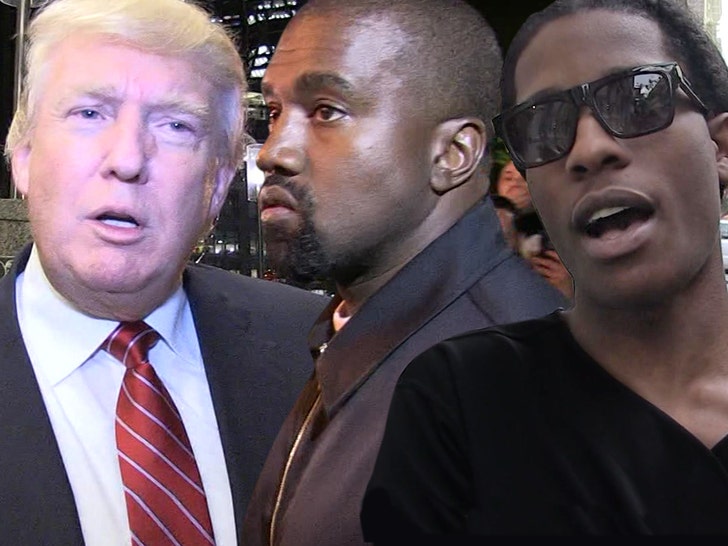 Exclusive Details
TMZ
Sources with first-hand knowledge of the convo tell TMZ, Kanye called Trump to express his frustration over the Swedish judge's decision to hold A$AP Rocky for another week while the prosecutor decides whether to charge him … even though we know that decision has already been made.
Kanye told Trump he wanted to get personally involved in the fight to free A$AP, and the first step was calling the President. Kanye discussed the fact Trump could call the Prime Minister … and we're told Trump was agreeable.
The call was quick. We're told Kanye has a direct line into the Oval Office.
Trump said earlier, he's gotten a lot of calls from people in the African-American community over the A$AP situation … but then said African-Americans and everyone else are one.
Trump said Melania also brought the A$AP matter to him, although we know Kim Kardashian called Jared Kushner about A$AP, who then went to Trump and Trump then contacted Pompeo.
The bad news for A$AP … the State Dept. — at Trump's behest — tried in a big way to get A$AP out today, and failed.