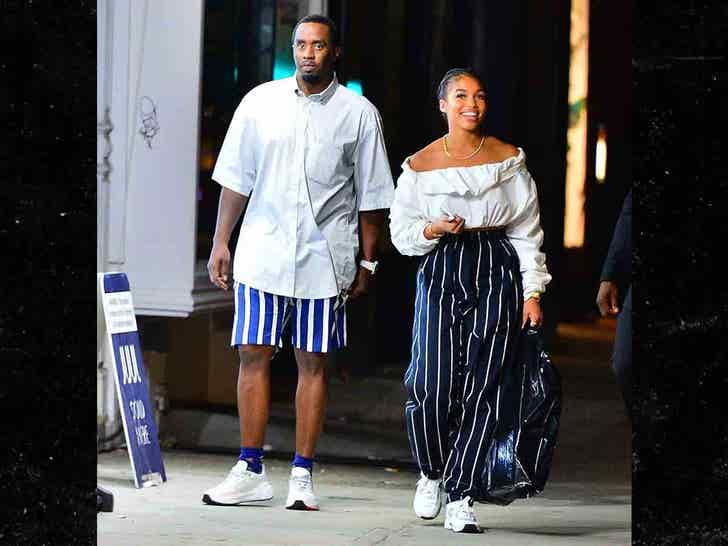 Backgrid
Diddy and Steve Harvey's 22-year-old daughter were out and about in NYC again Wednesday night … this time in matching outfits, further fueling dating rumors.
Diddy and Lori Harvey were strolling in SoHo around midnight … and while Lori was all smiles, Diddy, who is 49, couldn't look more shocked running into paps.
As we reported … sources close to Diddy shot down rumors back in March that they're not a couple, saying Lori's just a family friend and that's it.
These family friends have traveled the country … showing up at Nobu in Malibu just last week, and a reggae festival in Miami back in March.
No word on how Steve feels about the situation … what an awesome "Family Feud" that would be!!!