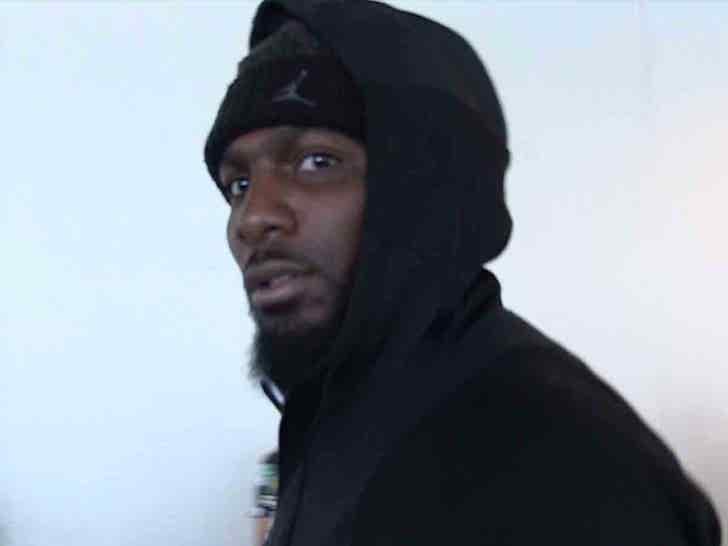 Breaking News
TMZ
Dez Bryant is opening up on his struggles with anxiety and depression … saying he has "no interest in playing football right now" — but he's NOT ready to retire either.
The WR opened up about his situation after TMZ Sports published a story about Ezekiel Elliott and the Dallas Cowboys being sued over a 2017 car crash.
A fan on Twitter insinuated the timing of the lawsuit is fishy considering Zeke is in the middle of a holdout in hopes of landing a big new contract with the Cowboys … saying, "I remember something like this back when @DezBryant was tryna get paid."
We think the fan is referring to the 2015 offseason when Dez was trying to get a fat contract of his own … and multiple off-field incidents involving police from 2011 suddenly came to light in the media.
Dez responded to the fan's tweet …
"This exactly why I don't have no interest in playing football right now. I have not reached out to no organization trying to play … people forget real quick we are still human."
He added, "My anxiety and depression came from this type of stuff … what I realized nobody care but me."
Bryant eventually landed a 5-year, $70 million deal — but the Cowboys cut him after the 2017 season, with 2 years left on the contract. He was picked up by the Saints in 2018 but suffered a season-ending injury before ever playing an official down.
Dez has been working out like a maniac … but it's clear he's not just focusing on getting his body right, he's working on his mind too.
In fact, he posted a follow-up tweet saying, "I'm not retiring bro … I'm just taking care of myself … that's a promise."
Dez is only 30-years-old and could be an effective weapon for a team in need of a big, physical receiver … when Bryant decides he's ready to go.