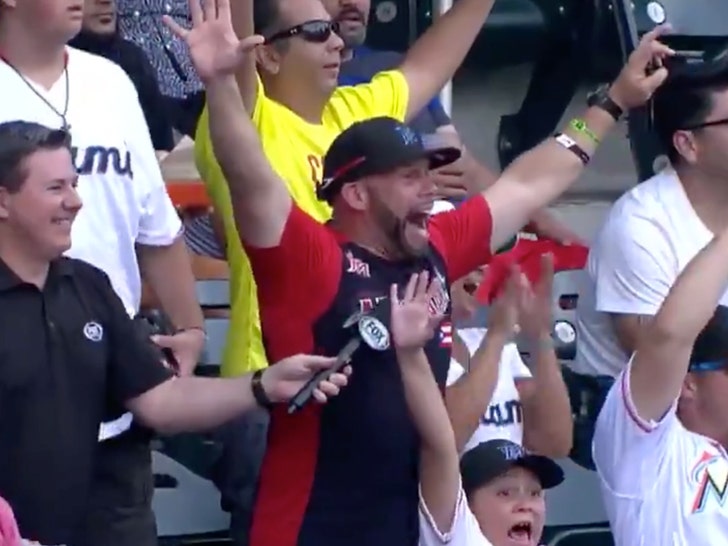 Breaking News
23-year-old Miami Marlins rookie Isan Diaz's dad had the most priceless reaction to his son's first career hit in his first career MLB game … going absolutely BONKERS when he hit a dinger!!
Raul was being interviewed during Diaz's at-bat in the 6th inning of the Marlins game against the Mets on Monday … when the 2nd baseman went yard off Jacob deGrom!!
The whole family goes absolutely insane — there's yelling, clapping and hand shakes all around!!
After things calmed back down a bit, mom and dad get back to the interview and talk about how proud they are of their son … but the best part is when Raul freaks out about the moment happening against the Mets ace.
"We just homered off deGrom!?!" Raul says, "That's a Cy Young!! We just homered against deGrom in his his major league debut. That is unreal!!"