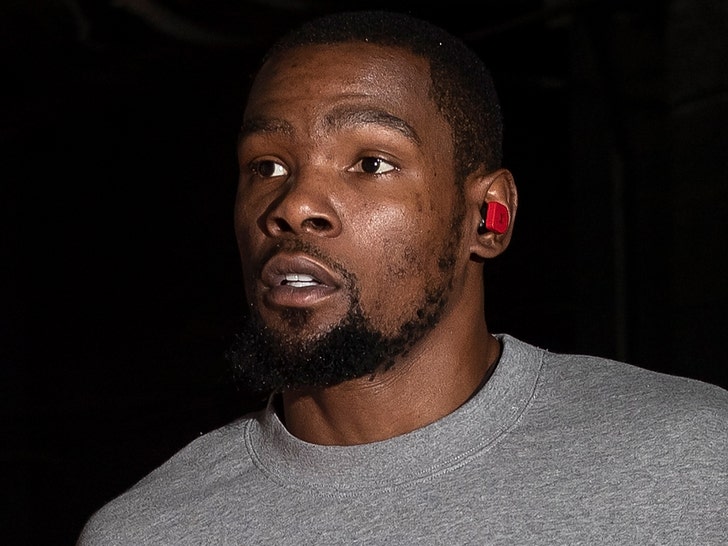 Breaking News
Getty
Kevin Durant wants to make it crystal clear his old team deserves ZERO blame for his NBA Finals injury … saying the Warriors didn't mishandle his calf injury and no one forced him to play.
KD is finally addressing the ruptured Achilles he suffered during game 5 against the Toronto Raptors … saying Golden State didn't pressure him to come back early from a calf strain he sustained earlier in the playoffs.
"Nobody never said a word to me during rehab as I was coming back … Right when the series started, I targeted Game 5."
"Hell, nah. It just happened. It's basketball. Sh*t happens. Nobody was responsible for it. It was just the game. We just need to move on from that sh*t because I'm going to be back playing."
There ya go, critics … straight from KD's mouth.
Durant also addressed the claims that Raps fans were applauding his injury … saying he was in a daze and didn't hear anything, but added "It will probably be the last time they will be in the Finals."
Of course … the 30-year-old is slowly recovering from the injury … and TMZ Sports even spotted him walking without crutches last week.
As for his decision to leave the Dubs for Kyrie Irving and the Brooklyn Nets … KD's reason is very simple.
"Because I wanted to. The basketball was appealing."