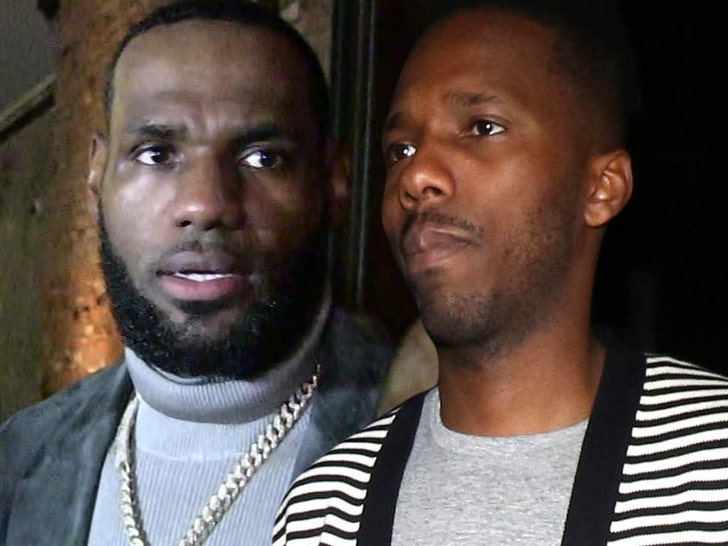 Breaking News
TMZ/Getty
LeBron James is taking shots at the NCAA's new agent certification criteria … claiming the organization is directly attacking his partner Rich Paul, but "nothing will stop this movement."
The NCAA sent out a memo to NBPA certified agents on Monday … saying any players looking to test the NBA Draft waters must be repped by an NCAA approved agent — if they want to keep the door open to return to college.
The criteria to become an approved agent …   a bachelor's degree, certification from the players' association for at least 3 years, and pass an in-person exam at NCAA headquarters.
These guidelines will preclude Paul — who reps Bron, Anthony Davis, Ben Simmons and other huge names — from repping this group of college players … 'cause he doesn't have a bachelors degree.
In a memo sent by the NCAA to agents, obtained by the Athletic, the NCAA's reasoning behind the rules is to "protect collegiate eligibility of their athlete clients."
LeBron — who dubbed the new criteria the "Rich Paul Rule" — doesn't see it that way … tweeting "Can't Stop, Won't Stop! They BIG MAD and Scared. Nothing will stop this movement and culture over here. Sorry! Not sorry.."
As for Paul's roster of superstar clients … the new rule will have no effect on their representation.
But if Rich wants to rep college stars considering a jump to the league while still maintaining college eligibility … enroll in school and hit the books?