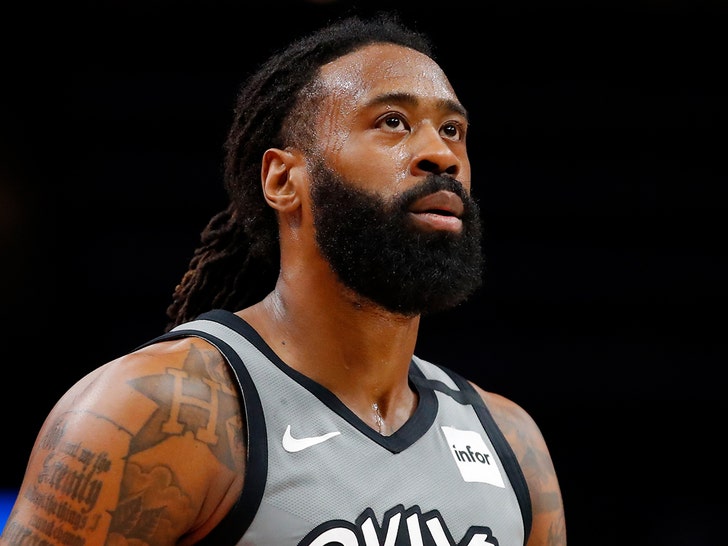 Exclusive
Brooklyn Nets star DeAndre Jordan just revealed he has coronavirus … and says he will NOT be in the Orlando bubble next month for the restart of the NBA season.
The 31-year-old former NBA All-Star made the announcement on social media, writing … "Found out last night and confirmed again today that I've tested positive for Covid while being back in market."
Jordan continued … "As a result of this, I will not be in Orlando for the resumption of the season."
The Nets are currently in 7th place in the NBA's Eastern Conference … but will now be without their starting center when the NBA tips off again in July.
Jordan — who was averaging 8 points and 10 boards a game this season — isn't the only BK star who recently came down with the virus.
Spencer Dinwiddie announced this week he also tested positive … but says he has not yet decided if he will attempt to rejoin his squad in Florida.
FYI — Kevin Durant also tested positive in March … but has since recovered from the virus. KD — 'cause of his Achilles injury — is out for the season.
The restart of the NBA season has caused a ton of controversy … with players like Kyrie Irving and Fred VanVleet openly saying they don't support hooping again this year.
Still, the season kicks off July 30 … and unfortunately for the Nets, they'll have to fight to stay in the playoffs without the big 7-footer.