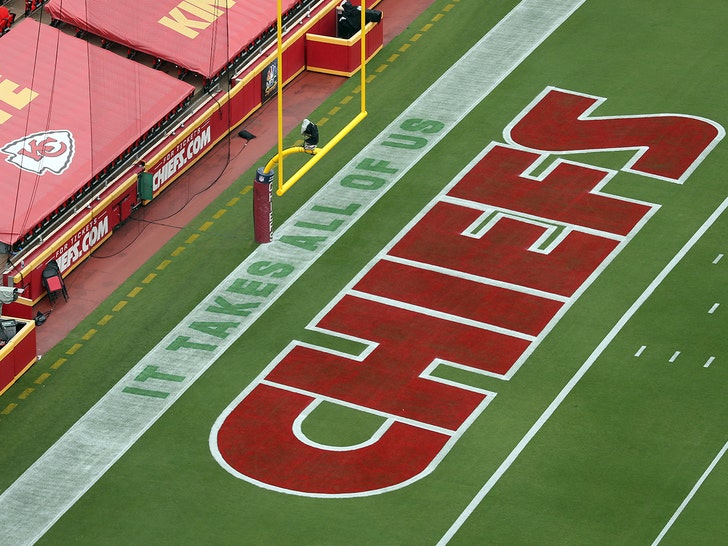 Breaking News
The Kansas City Chiefs have painted social justice messages in both end zones at Arrowhead Stadium … as the team gets ready to kick off the 2020 season.
The phrases — "End Racism" and "It Takes All Of Us" — will be displayed throughout end zones across the league this season … and were revealed prior to the Chief's season opener against the Houston Texans.
There are reports players form both the Chiefs and Texans will participate in a demonstration or decide to stay in the locker rooms during the national anthem before Thursday's game.
The Miami Dolphins have already made their decision — saying they will stay inside for both the national anthem and the black national anthem this season in a powerful video.
"This attempt to unify only creates more divide," the players said. "So we will skip the song and dance, and as a team we'll stay inside."