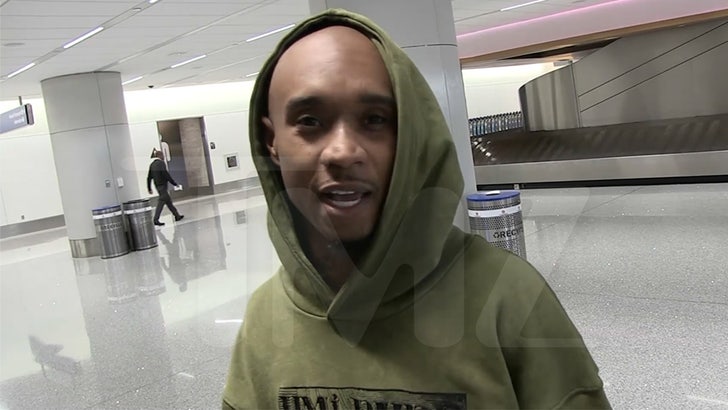 TMZ.com
Rae Sremmurd's Slim Jxmmi is back on PlayStation after cutting himself off for his New Year's Resolution, but it's a win in his book … because he's no longer addicted to the controller!!!
TMZ Hip Hop caught up with the "Black Beatles" rapper Wednesday at LAX, and he admits he fell short of the year-long sabbatical he intended for his PS.
As we reported at the top of the year, Jxmmi complained his video game activity was cutting into his time for making music.
Jxmmi tells us he used the video game vacation to record an EP — in addition to his other 2024 vocal obligations, and only hopped back on the sticks around August-September, roughly 9 months away from the game.
He says he tapped back into "NBA 2K" and "Call Of Duty," but is no longer glued to the TV like he once was and now breaks up his playing by simply going outside and touching grass.
Video game addiction isn't the only thing in Jxmmi's rearview mirror — he's done with New Year's resolutions too.
He's all for personal upgrades, no matter what date's on the calendar!!!