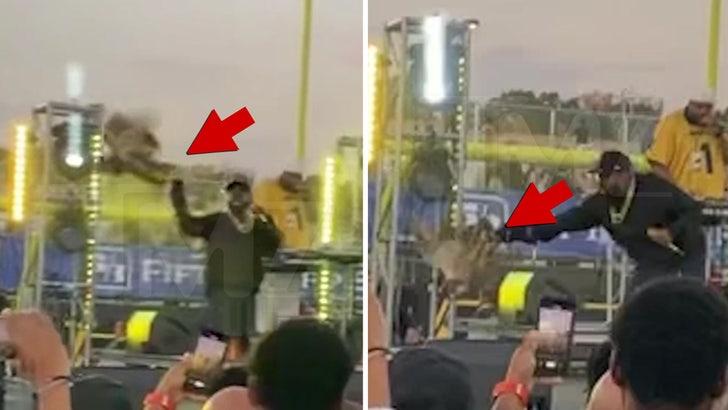 TMZ.com
La actuación de Big Boi en un partido de fútbol universitario se fue rápidamente al carajo cuando sacó un búho vivo al escenario, ¡pero el pájaro no estaba de humor y se puso a la ofensiva rápidamente!
Bib subió al escenario el fin de semana pasado después del partido de la Universidad Estatal de Kennesaw en Georgia, y como la mascota de la escuela es un búho, debió pensar que sacar a un búho de verdad sería la idea perfecta. Spoiler, no lo era.
Obviamente, las cosas no salieron según lo planeado, el pájaro se asustó de inmediato durante la actuación de Big Boi después del partido y trató de despegar, pero parece haber estado unido a él y no lo logró.
Waiting for your permission to load the Instagram Media.
Terminó pidiendo ayuda, y, finalmente, el espectáculo continuó sin el ave nocturna.
Big Boi ha sido un amante de los búhos durante años, de hecho, hizo una entrevista con Rolling Stone en 2019 con sus pájaros mascota y pudimos notar que todos tienen nombres: Tula, Simon, Whodini y Hootie.
También compartió un clip de él y el búho en el juego de la semana pasada, pero no está claro si el pájaro era un miembro de su bandada.