Tyreek Hill officially has another ring … TMZ Sports has learned he just married his longtime fiancée, Keeta Vaccaro!!!
According to court documents we obtained, the former Super Bowl champ and Vaccaro — the sister of ex-NFL star Kenny Vaccaro — tied the knot on Wednesday afternoon while in Travis County, Texas.
The ceremony had been a long time coming … as Hill initially asked for Keeta's hand in marriage way back in 2021.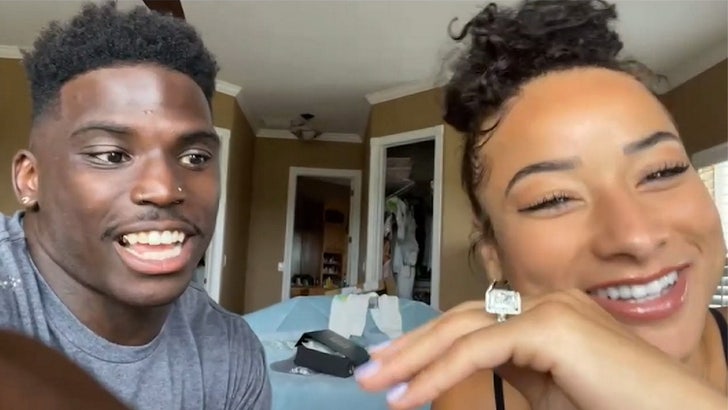 2021
TMZSports.com
During his extravagant proposal, Hill popped the question with a giant diamond ring that the wide receiver said he put in serious effort to make sure was better than his SB bling.
"She's definitely got the most diamonds, man" the 29-year-old Miami Dolphins star told us at the time. "We made sure of that, you know what I'm saying?!"
Hill will now have plenty of time to celebrate being a newlywed … the Fins are on a bye — so he won't have to start prepping for a game until next week.